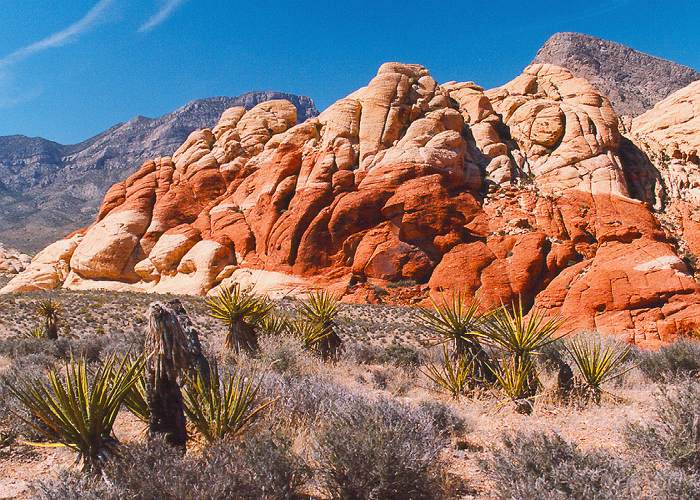 Af en toe verschijnen er berichten in het nieuws over verdwaalde bergbeklimmers of wandelaars die met een helikopter worden gered van een afgelegen rots. "Dagenlang leefden ze van regenwater en koekjes die ze bij zich hadden", je kent die zinnen wel.
In de buurt van Las Vegas ligt
Red Rock Canyon
. Een man met vier kinderen van 7 tot 16 jaar raakte daar de weg kwijt en kwam vast te zitten in voor hen onbekend gebied. Uiteindelijk werden ze
één voor één gered
door een helikopterteam.
De vijf hadden maar weinig voedsel en water bij zich wat tot verbazing heeft geleid bij vele lezers van het artikel in de
Las Vegas Sun
: "I would definitely send this idiot a bill for the rescue" schrijft iemand. Mag ik me daar bij aansluiten?